The last time I didn't have a Valentine on Valentine's Day, I was 12. I'm a serial monogamist at my best; a girl who just needs a lot of love and attention at my worst. So this year I'm doing the unthinkable… or the normal thing and being happily single on Valentine's Day.

I'm refusing to attend any single parties. I'm not exchanging love letters with any boys in Massachusetts. I'm not watching sappy movies and feeling sorry for myself. I'm celebrating!

I am doing what any modern day lady should do, spend a great day concentrating on how much I love myself. I am awesome. You are awesome. One day does not define how successful I am in life, nor should it dictate how I feel about myself.

In honor of this momentous occasion, I spent the money I would have spent on whatever guy I was dating at the time and spent it on my V. I could not be more excited! I bought the Mona by Lelo, Tickle Her Pink and "Ohhhh! That's it!" by Pow Products! All 3 products were bought from my friends over at EdenFantasys! Next Thursday, I will have these in my possession.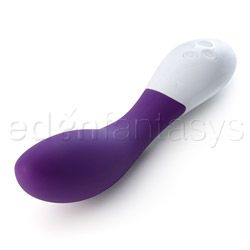 I'll have reviews up for all 3 items soon. Happy Valentines Day everyone!